Okinawa Struggling To Pass On Wwii Experiences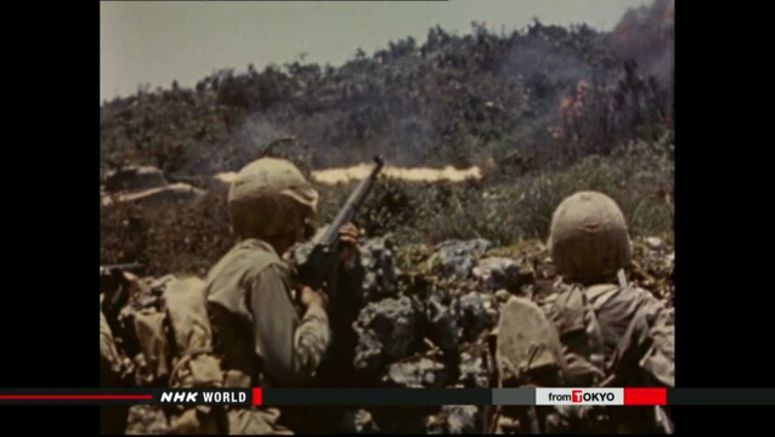 A growing number of students in Okinawa says they have no one around them to tell them what really happened in the southwestern Japanese prefecture during World War Two.
More than 1,600 students in their second year of high school in Okinawa responded to a once-in-five-year survey done by a local research group.
They were asked what they think of the fierce ground battles that took place in the prefecture in the closing days of World War Two.
More than 95 percent of the respondents say they view learning about the battles as "very important" or "important." The percentage is the highest since the group began the poll 25 years ago.
The students were also asked whether they have any family members or relatives who can tell them about their experiences during the battle.
Over 52 percent of them said they don't have anyone like that. That's more than 17 points higher than when this question was first asked 10 years ago.
About 30 percent said they have someone around them to learn from -- down more than 10 points.
Those figures reflect a dwindling number of aging survivors of the war in Okinawa.
The group said people have much less opportunity to learn from their relatives what happened in the battles. It stressed the need to explore other ways to pass on the survivors' experiences to future generations.