One Dead, 17 Injured In Koriyama Blast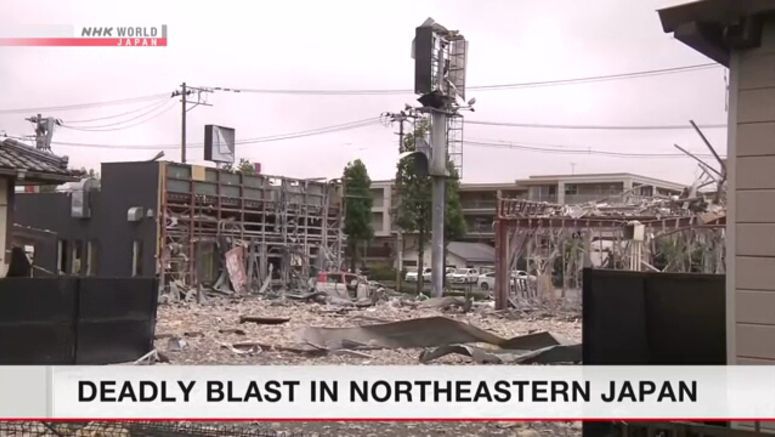 One person has died and at least 17 have been injured in an explosion at a restaurant in Koriyama City in Fukushima Prefecture, northeastern Japan.
Police say the blast occurred shortly before 9:00 a.m. on Thursday, Japan time.
Police and fire department officials say that a body was found at the site. They say two people are seriously injured and 15 others have minor injuries.
Officials at a nearby bank say two of its employees and two customers who were using the ATM were injured. The bank's employees and customers have been evacuated.
Police say propane gas was spewing out of several cylinders that had toppled over near the restaurant.
They have restricted entry to an area within a 300-meter radius of the building.
NHK footage shows the walls of the building have been blown away and only the steel framework is still standing.
Windows in nearby buildings and houses have been shattered, and walls damaged.