One Dead After Vessels Collide In East Japan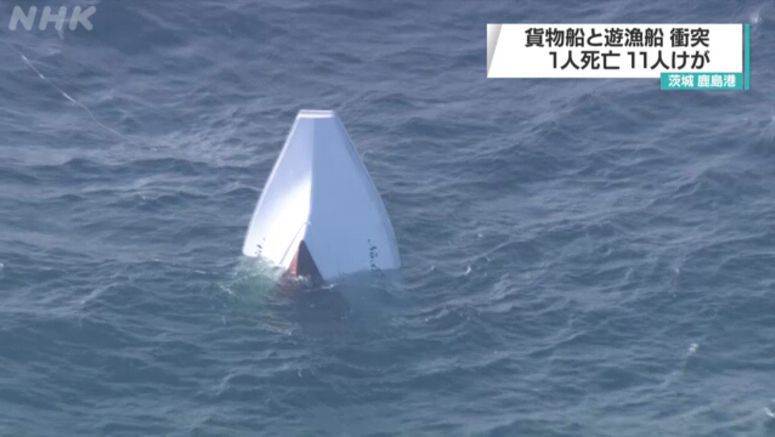 A collision between a leisure fishing boat and a cargo vessel at a port in eastern Japan has left one person dead.
Coast guard officials say the accident occurred at around 5:30 a.m. on Saturday at Kashima Port in Ibaraki Prefecture.
All ten passengers and two crew members on the fishing boat were thrown overboard.
Patrol vessels, an aircraft and an emergency team were dispatched on a rescue mission. Nearby leisure boats also joined the operation.
The 12 people were pulled from the water. One passenger, a 46-year-old Tokyo resident, was confirmed dead at hospital.
Four passengers aged between 27 and 61 are reportedly being treated for bone fractures and other injuries.
The remaining passengers and the two crew members reportedly suffered minor injuries.
Most of the fishing boat's hull was submerged, leaving only its bow above the sea.
There were no reports of injuries on the cargo ship.