Online Mask Sales Surge Prior To Resale Ban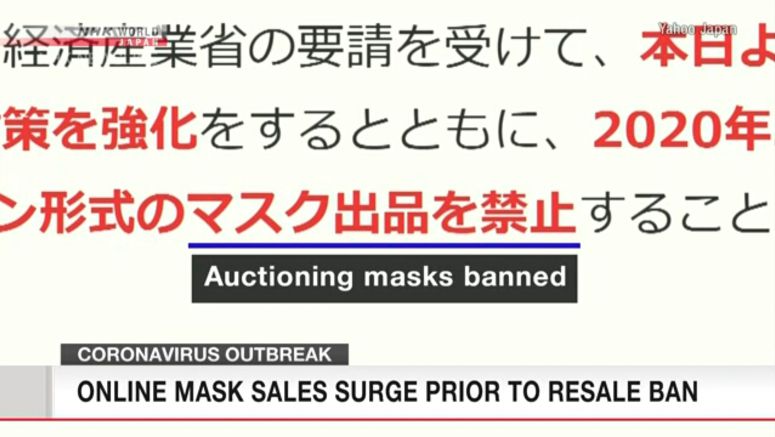 Japanese government officials say a growing number of face masks are showing up on online auction and shopping sites. The surge comes ahead of a legal amendment that will ban reselling the items.
The officials at the industry ministry say hoarders are fetching high prices for the masks, amid a serious shortage.
They expect to see a further rise in the number of items being resold in the lead-up to the ban's introduction.
But they add that the surge in supply should eventually bring down prices.
The measure could come into effect as early as next week. It will penalize violators.