Osaka Asks Residents To Limit Nonessential Outings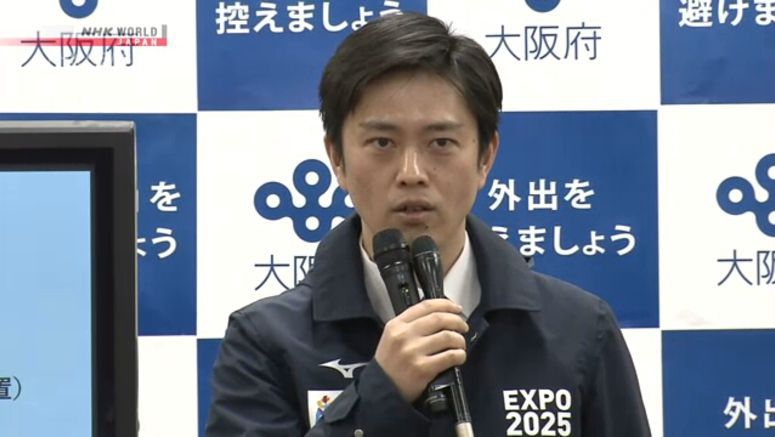 Officials of Osaka Prefecture, western Japan, are urging residents to refrain from making nonessential outings to help curb a spike in serious coronavirus cases.
The prefecture has raised its own coronavirus alert to its highest level and is asking residents not to go out unless necessary from Friday until December 15.
Governor Yoshimura Hirofumi told reporters that the prefecture's landmarks, including the Tsutenkaku Tower in Osaka City, have been lit up in red to show the urgency of the situation.
Yoshimura said streets seem to be less crowded.
He said the number of seriously ill patients will not fall unless the overall case count comes down.
Yoshimura said the prefectural government is trying to curb infections to minimize the damage to the local community and economy, and asked for cooperation from residents.
Also on Friday, the governor of neighboring Kyoto Prefecture, Nishiwaki Takatoshi, urged local residents to refrain from travelling to Osaka unless necessary.
Nishiwaki also said the prefecture continues to call on residents not to go to dine out in Osaka City and other areas where infections are surging.