Osaka Decides Own Criteria For Reopening Economy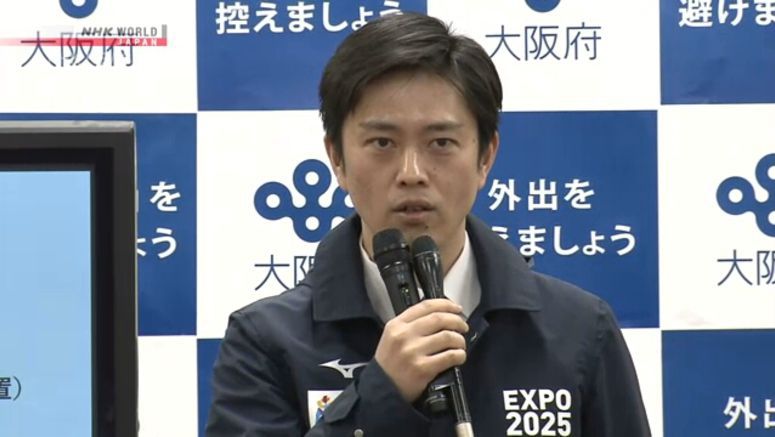 The governor of Osaka, western Japan, says the prefecture has determined its own criteria for gradually lifting restrictions amid the coronavirus pandemic in the wake of the central government's extension of the state of emergency.
The prefecture's taskforce met on Tuesday.
Governor Yoshimura Hirofumi said the spread of the virus has slowed considerably thanks to the tremendous efforts of the people of Osaka over the past month. But he said the state of emergency was extended nonetheless.
Yoshimura said a clear target for easing restrictions was needed and that the central government failed to present one. He said his prefecture will therefore decide on an "Osaka model."
Osaka will basically continue to ask citizens to refrain from non-essential outings, and request that event organizers, entertainment and sporting facilities remain shut until the end of May, unless the criteria allow for a relaxation of the restrictions.
One of its three criteria is that the number of new cases with unclear infection routes comes down to below 10 per day.
Another is that the positive rate among people tested for the virus be under seven percent. The third is that the occupancy rate of hospital beds for severe symptom patients stays under 60 percent.
All of these conditions must be met for seven consecutive days. The prefectural government says it will determine on May 15 whether to gradually reopen businesses.