Osaka Governor Urges Residents Not To Go Out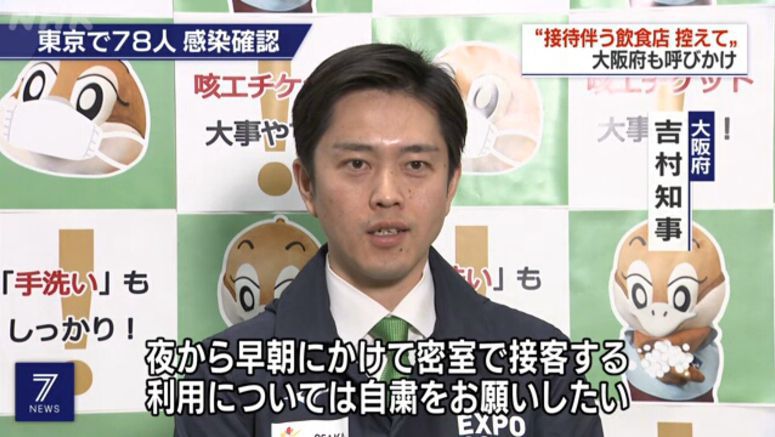 The governor of Osaka Prefecture, western Japan, is calling on people to avoid nightclubs and other spots that operate during nighttime hours as a precaution amid the coronavirus outbreak.
Yoshimura Hirofumi made the remarks to reporters on Tuesday saying that the virus could spread in entertainment establishments that operate from night until early morning.
He warned that the situation could lead to an explosive spread of the virus.
Yoshimura urged people to refrain from going to nightclubs, bars, karaoke, live houses and other places where people gather in closed spaces.
Tokyo Governor Koike Yuriko made a similar appeal the previous day.