Outbreak To Stagger Ministers' Meeting Attendance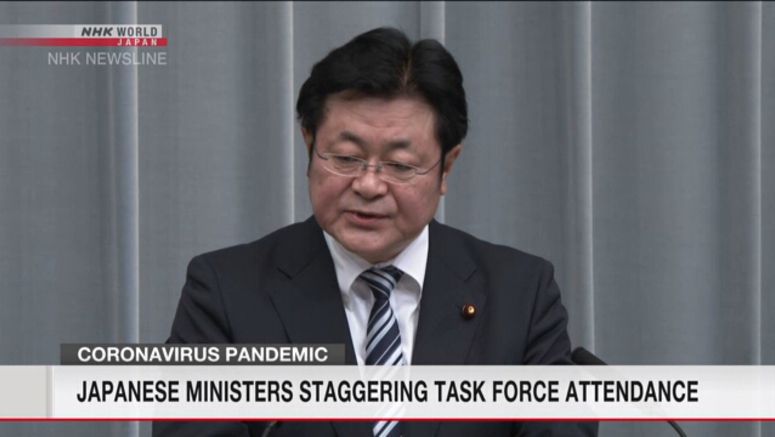 The Japanese government will avoid calling all Cabinet ministers to attend every anti-coronavirus task force meeting, in an effort to reduce the risk of possible infections among them.
So far in principle, Prime Minister Abe Shinzo and all Cabinet ministers, as well as senior government officials, have attended the task force meetings.
At a news conference on Tuesday, Deputy Chief Cabinet Secretary Nishimura Akihiro said that Abe will attend every meeting. But some other ministers, including Deputy Prime Minister and Finance Minister Aso Taro, will stagger their attendance.
Nishimura added that the government will consider introducing the move to other kinds of government meetings as well.