Over 100 New Coronavirus Cases Reported In Japan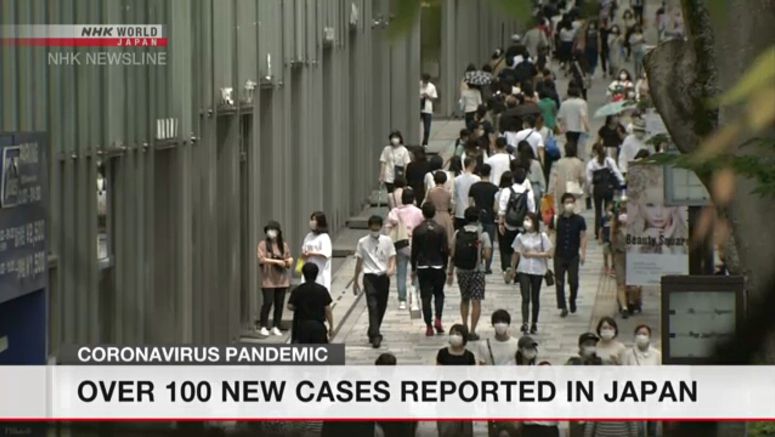 New cases of coronavirus are once again rising in Japan including among young adults. The nation's daily tally surpassed 100 on Friday for the first time since early May.
More than half the cases came from Tokyo. It confirmed 54 infections, marking the second time the number has topped 50 this week.
The recent trend is on par with case numbers from before the nationwide state of emergency was lifted one month ago.
The metropolis says three quarters of the people who were just confirmed to have the virus are younger than 40.
Tokushima Prefecture in western Japan saw its first infection in months in a woman in her 20s. Officials do not know when she became infected, but say she recently visited a night club in Osaka. Now they're testing her close contacts.
Tokushima Governor IIzumi Kamon says, "This could spread or develop into a cluster. I have instructed local officials to set up a system so that we can take appropriate measures."
All told, more than 18,300 people have tested positive across the country. Over 970 people have died.