Overseas Voting Begins For Japan's Upper House Election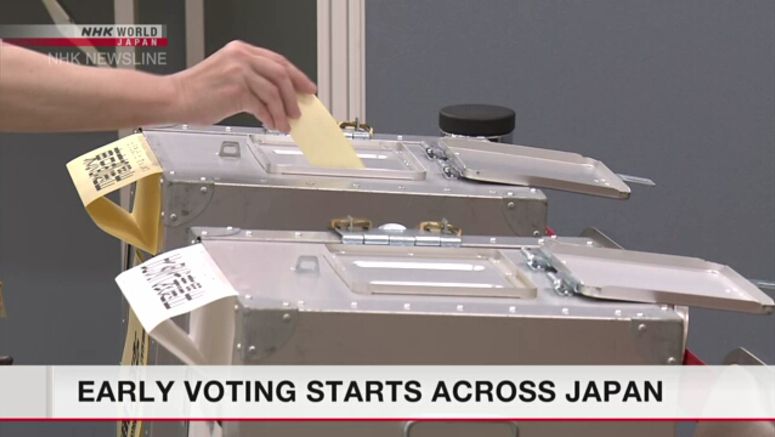 Japanese nationals living overseas have begun casting ballots for the July 10 Upper House election.
Polling stations have been set up in 234 locations abroad, including Japanese embassies and consulates.
About 99,000 Japanese were registered as eligible voters overseas as of Tuesday, a day before the official campaigning kicked off.
In South Korea, where about 2,700 Japanese residents are registered, people began visiting balloting stations at the Japanese embassy in Seoul and elsewhere on Thursday morning.
Voters can cast two ballots -- one for their last registered electoral district in Japan and one for the proportional representation system.
A woman in her 40s said international relations weigh on her mind because she lives in South Korea. She expressed hope that Japan-South Korea relations will improve so the two countries can make progress together.
The overseas voting period differs by region, but ends by July 4. The ballots are then sent to Japan and counted on July 10, when domestic voting takes place.