Panel Offers 10 Tips To Curb Face - To - Face Contact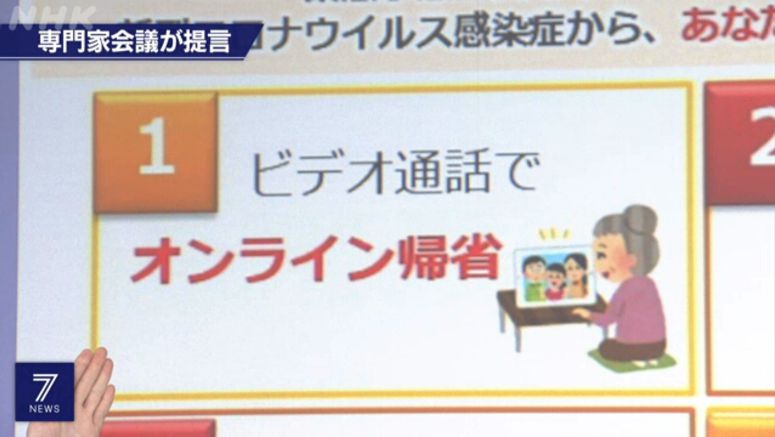 Japan's government panel of experts has offered 10 tips for reducing face-to-face contact by 80 percent to curb the spread of the coronavirus.
They include avoiding travel back to one's hometown during the upcoming long holidays and using a video chat link instead.
Shoppers should go to supermarkets alone, or in a small group, during less crowded hours.
Jogging should be done in small groups, and park visitors should choose less crowded hours and locations.
Non-urgent shopping should be done online.
Drinking should be done at home while connecting with friends and colleagues online.
Online remote medical consultations should be chosen instead of visiting a doctor.
Training and yoga should be done at home, watching video instructions.
People should make use of food to go or home deliveries instead of eating out.
Work should be done at home, and commuting should be limited to occupations needed to maintain social functions, such as medical services, infrastructure and distribution.
Facemasks should be worn during conversations.
The panel is urging the public to follow these tips to prevent further infections.