Panel Okays Lifting Restrictions On 3 Prefectures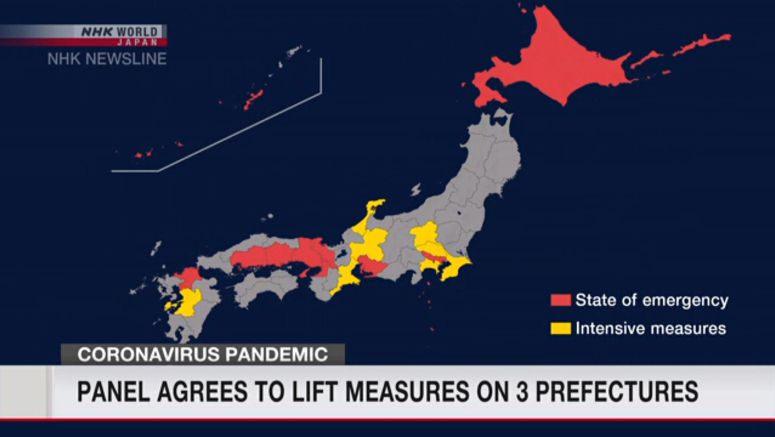 The Japanese government's coronavirus advisory panel has approved a plan to lift anti-virus restrictions on three prefectures.
The intensive preventative measures on Gunma, Ishikawa and Kumamoto prefectures are set to end on Sunday.
On Thursday, the government referred to the panel its plan to lift the measures as scheduled, citing data that shows new infections in decline. The plan will be finalized later in the day.
The state of emergency for 10 prefectures, including Tokyo, Osaka and Aichi, and intensive measures on five other prefectures are set to expire on June 20. Decisions on these measures will be made next week.