Paper Cranes Being Made In Hiroshima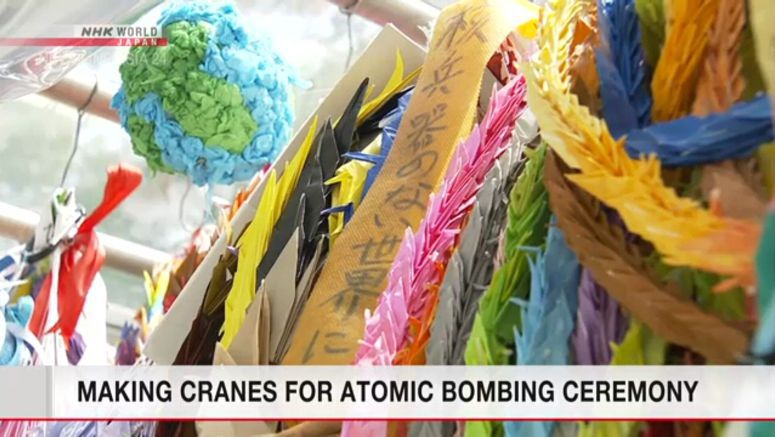 People in Hiroshima have made paper cranes that symbolize peace, ahead of the 75th anniversary of the US atomic bombing of Hiroshima.
Each year, about 13,000 strings of hand-made paper cranes are given to the Peace Memorial Park ahead of the annual ceremony on August 6.
But this year there are fewer paper cranes than usual, due to the coronavirus pandemic. People who visit the park often bring paper cranes, and the number of visitors has plunged. People across the country have also had fewer opportunities to get together and fold cranes.
This year people from 10 companies and the local social welfare council in the prefecture have been working to add more cranes to the park's display.
At a bank in Hiroshima City, four employees were seen threading paper cranes onto strings. Bank employee Nakano Etsumi said they were making the cranes and hoping for peace, as this year is the 75th anniversary of the bombing.
So far, more than 15,000 paper cranes have been made locally by those taking part in the initiative. The cranes will be put on display at the park next to the Children's Peace Monument later on Wednesday.