Parties Agree On Draft Revisions To Virus Laws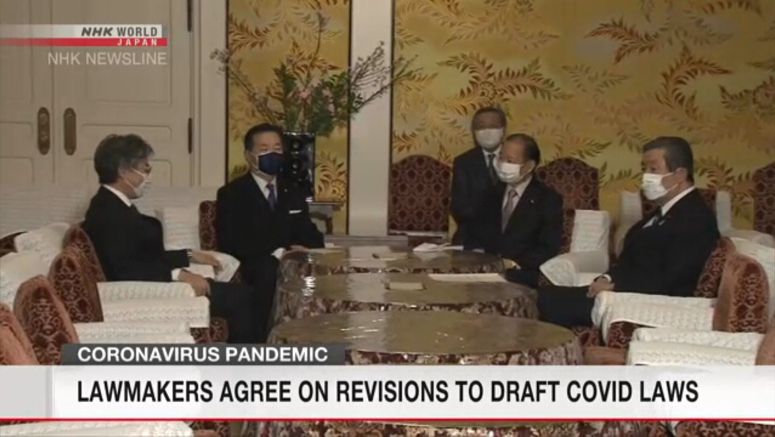 Japan's main ruling and opposition parties have agreed on draft revisions to key anti-infectious disease laws. The revisions are aimed at ensuring the effectiveness of preventive measures.
The secretaries general of the Liberal Democratic Party and the Constitutional Democratic Party on Thursday officially agreed on the revisions that were originally proposed by the government.
The legislation would allow punishment for individuals and businesses that do not comply with antivirus measures.
It includes penalties for infected people who refuse to be hospitalized.
Those who refuse inquiries by health officials or make false statements would also be punished, as would businesses that do not follow orders to change their operating hours.
But the party officials agreed not to impose any criminal punishment and to lower fines for violations.
Lawmakers are to start debating the legislation at the Diet on Friday. It is expected to be enacted as soon as next week.