Passengers Continue To Leave Diamond Princess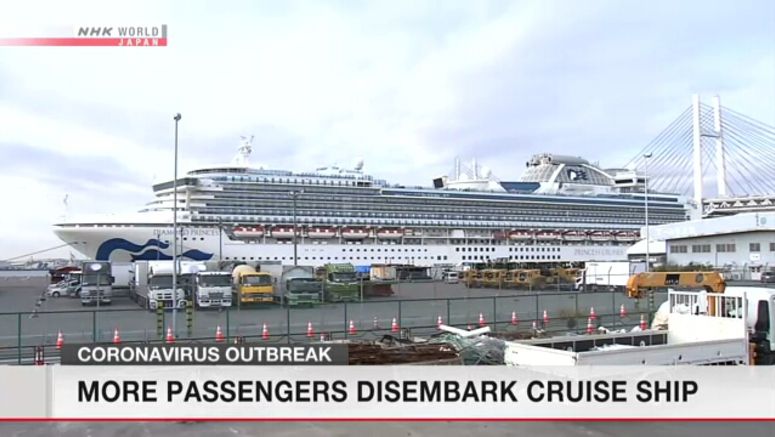 Passengers continue to disembark from the quarantined cruise ship docked at Yokohama Port.
As of Wednesday, a total of 621 passengers and crew members on the Diamond Princess had tested positive for the new coronavirus.
Passengers who tested negative and had not developed symptoms during the two-week observation period began to leave the ship on Wednesday. Of the 443 who disembarked the majority are Japanese.
Nearly 2,000 people remain on the ship. About 500 more passengers are expected to come ashore on Thursday. The disembarkation process is scheduled to end on Friday.
However, those who shared a cabin with someone who tested positive are being asked to stay on the ship for an additional 14 days after the patient leaves.
Japanese health ministry officials will contact by phone those who left the ship in order to monitor their health conditions for several days.
The officials will consider measures to allow crew members to disembark after the passengers.