People In Kumamoto Remember Victims Of 2020 Rain Disaster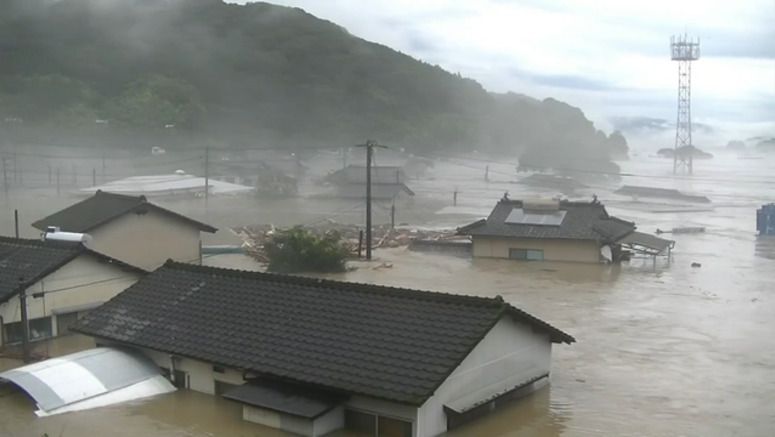 People in southwestern Japan's Kumamoto Prefecture are offering prayers for dozens of people who died two years ago when torrential rains turned neighborhoods into disaster areas.
Record rainfalls hit the prefecture in July 2020. Including those who died in the aftermath, 67 people were killed. Two more remain missing.
Sirens wailed at municipal offices, temporary housing complexes and elsewhere at 8:30 a.m. Monday to mark the anniversary. People were seen praying silently for those who died as a result of the disaster.
Fourteen residents of the Senjuen nursing home for the elderly lost their lives when a nearby river flooded.
Bereaved family members offered flowers and prayers at the former site of the facility in Kuma Village.
One said she wished to see her aunt again, even though she knew it is impossible.
A man who lost his mother said the support he received from many people had enabled him to get through the two years since the disaster. He said he promised in his prayer that he will live his life to the fullest.
Prefectural officials say that as of a week ago 2,618 people affected by the disaster are still living in temporary housing or private homes that local authorities rent for them.
One evacuee said he wants to move in to his own house, even a small one, so he can stop worrying.
Rebuilding continues to be a challenge for the prefecture. Vacant lots are still visible in many areas.