People In Tokyo Urged To Stay Home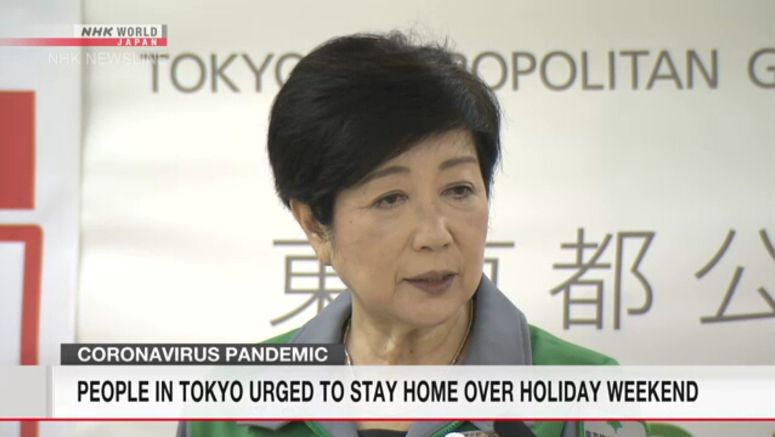 The Tokyo Metropolitan Government is urging people to stay home over the holiday weekend starting on Thursday. The call comes the same day the nation hits an all-time high for daily cases.
Tokyo officials met with experts on Wednesday and decided to maintain the highest level of alert. Over the past week, an average of more than 230 new cases have been reported each day. Untraceable cases are on the rise.
Experts said transmission is not limited to bars and nightclubs. Homes, workplaces and restaurants are also vulnerable. And cases among the elderly are increasing. They also said the health care system is under strain.
Tokyo Governor Koike Yuriko said, " If you go out, please take thorough measures to prevent infection. We are also asking residents to refrain from going out as much as possible."
Koike's call comes, as the capital's total cases rose above 10,000 and on the same day the rest of the country began a new tourism campaign.
Tokyo reported 238 new cases on Wednesday. That's above 100 for the 14th straight day.
In Osaka, a record 121 cases were reported --- the first time the western prefecture has seen a three digit spike in one day.
Across the country, more than 740 cases were reported --- another all-time high. It brings the national tally to nearly 28,000 including the more than 700 from the Diamond Princes cruise ship that was docked near Tokyo in the early stages of the crisis.
Amid the rising cases, Prime Minister Abe Shinzo says he will postpone easing restrictions on large-scale events until the end of August.