People Returned To Japan On 3rd Flight Go Home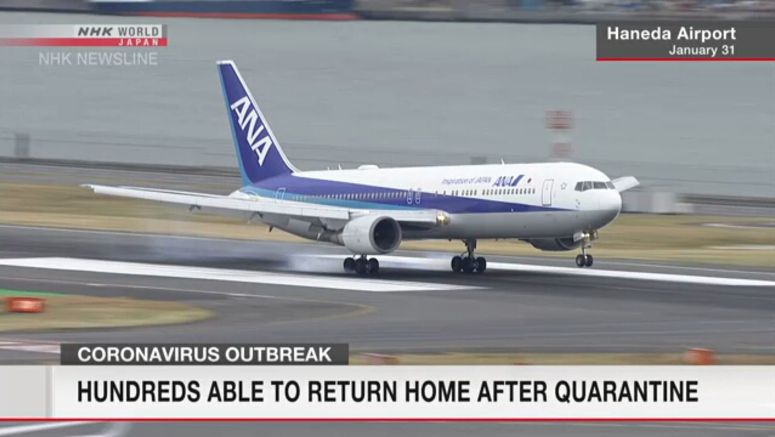 A group of Japanese people who evacuated the virus-stricken Chinese city of Wuhan on the third government-chartered flight, except for one, have gone home after a quarantine period.
Japan's health ministry says when they returned to Japan on January 31st, all 145 people tested negative for the new coronavirus and exhibited no symptoms, such as fever,.
The people were then quarantined at a government facility in Wako City, Saitama Prefecture, near Tokyo.
Among the evacuees, one woman in her 60s was confirmed to be infected with the virus in a second check she received after 12-and-a-half days passed. That's the likely maximum incubation period.
The 144 others who tested negative began to go home on Friday evening. The government says that all of them had left the facility by Saturday noon.
Those who returned to Japan on the first and second evacuation flights and underwent quarantine in designated accommodations have already returned home after testing negative.
Meanwhile, 197 people who arrived in Japan on a fourth evacuation flight are now in quarantine. They will undergo the same examination.