People Stuck In Japan Allowed To Work Part - Time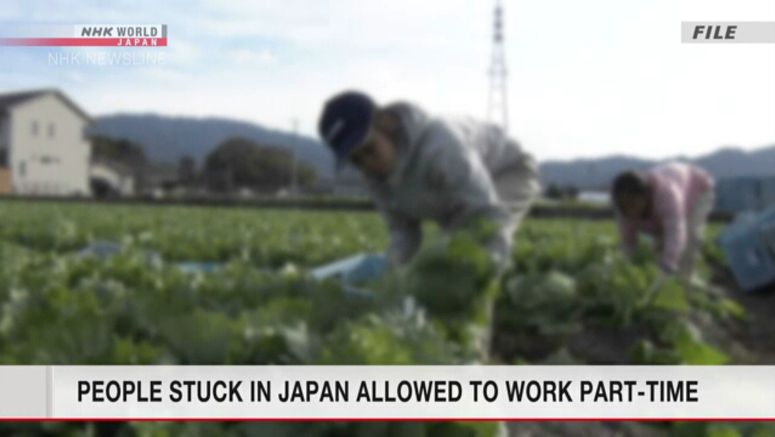 Japanese immigration authorities have temporarily enabled people who cannot return to their countries amid the coronavirus pandemic to work part-time in Japan.
The Immigration Services Agency put the measure into effect on Tuesday.
The agency said a number of people find themselves stranded in Japan as they face obstacles to going back home, often because of their countries' tightened entry restrictions. Some of them are struggling financially.
The latest step is aimed at about 21,000 foreigners, including those who came to Japan for short-term stays or as technical trainees.
If they wish to work part-time, they need to file an application with the agency.
The agency says the move is to enable foreigners to maintain their livelihood until they can return home.