Plastic Bag Fees Become Mandatory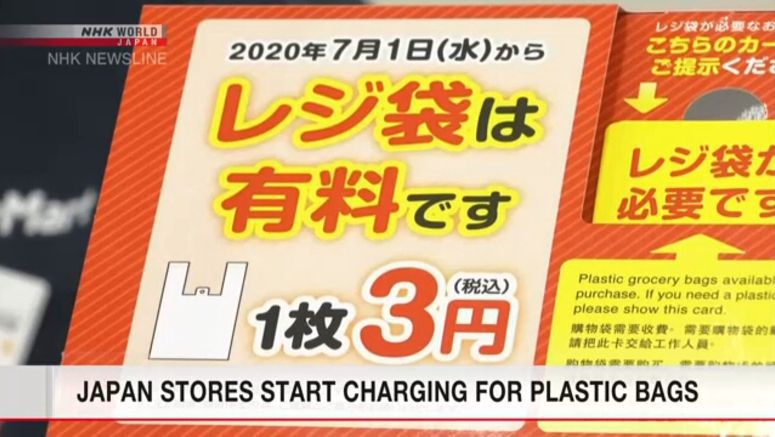 A Japanese government regulation requiring all retailers to charge customers for plastic bags is being implemented from Wednesday. The move is aimed at reducing the amount of plastic waste.
Three major convenience store chains have begun charging about three cents for each bag at most of their stores.
Staff at a FamilyMart store in Tokyo were telling customers that bags are no longer free and asking if they needed one.
A customer in her 60s said she will bring her own bag as often as possible, considering the effect on the environment.
FamilyMart says an average of 600 bags had been given away at this store every day.
The chain hopes to increase the proportion of people who decline plastic bags to 60 percent, double the present ratio. It has launched a program to award coupons to those people under certain conditions.
A FamilyMart spokesperson says the chain plans to take various measures to help reduce environmental burden.
Some other retailers and restaurants plan to continue giving away bags that are exempt from the regulation, such as bags that are at least 25 percent biomass plastic.