Pm Stresses Commitment To Fighting Virus Variants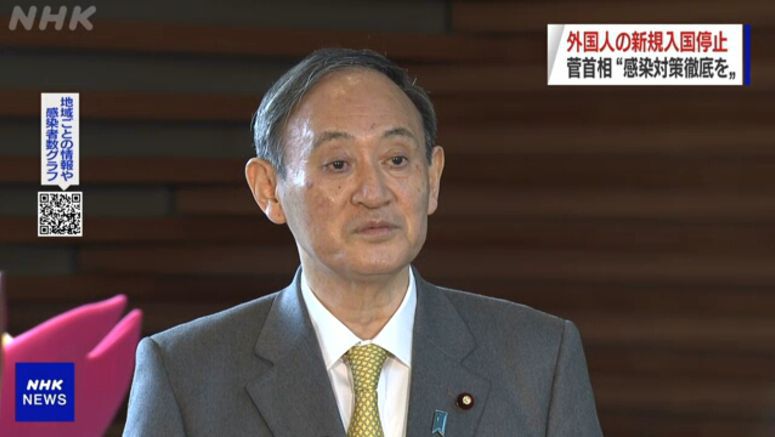 Japanese Prime Minister Suga Yoshihide says his government is responding with promptness to new strains of the coronavirus.
Suga told reporters on Monday that Japan had suspended entry of non-resident foreign nationals as a proactive measure to protect the people of Japan.
He noted that the new strains are said to be more infectious, but added that basic measures required to prevent infection remain the same. He called on people to be sure to do such things as wash their hands and wear masks.
He renewed his call for the public to spend a quiet New Year's holiday.
The Prime Minister also said his government aims to revise the law to ensure that businesses shorten operating hours to prevent the spread of the virus upon government request.
He said he wants to have a bill submitted to the Diet as soon as possible, after hearing experts' views.