Pm Suga Holds First Talks With Trump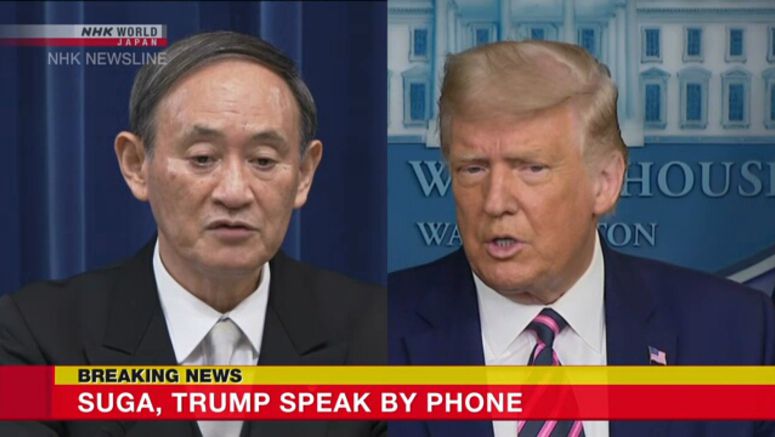 Japanese Prime Minister Suga Yoshihide and US President Donald Trump have agreed to further strengthen the Japan-US alliance. The two leaders spoke during their first phone call since Suga took office last week.
Suga talked with Trump for about 20 minutes on Sunday night. After the talks, Suga told reporters that President Trump assured him they would work together to further develop the Japan-US alliance.
Suga said he told Trump that their two nations' cooperation is the cornerstone of peace and stability in the region.
Suga also said they also agreed to work closely together on North Korean issues, and on measures to control the coronavirus.
Suga said Trump told him to call anytime 24 hours a day if a contingency arises.
It was the new prime minister's first telephone conversation with President Trump since taking office on September 16.
The prime minister told reporters that he is willing to hold telephone talks with other world leaders to deepen bilateral relations.
Prior to speaking with the US President, Suga held telephone talks for about 20 minutes with Australian Prime Minister Scott Morrison.