Pm Suga Meets Boj Governor Kuroda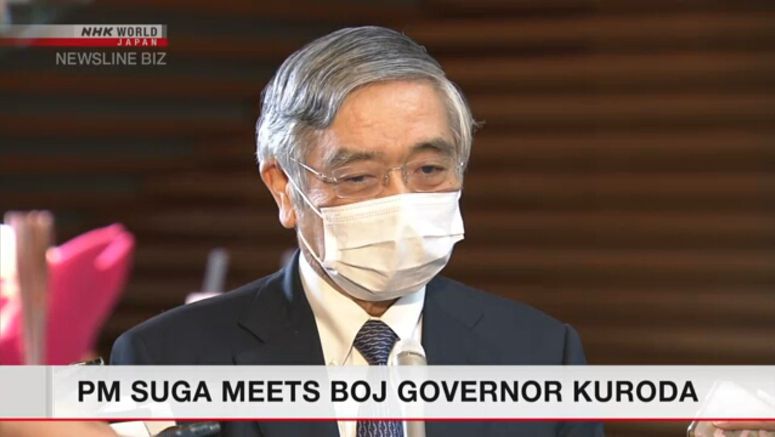 Japanese Prime Minister Suga Yoshihide met with Bank of Japan Governor Kuroda Haruhiko on Wednesday. It was their first meeting since Suga took office last week.
The two exchanged views on the country's economy amid the global coronavirus crisis, as well as the bank's monetary policy.
Kuroda said they agreed the BOJ and the government will continue to communicate closely and work together in policy management.
Kuroda said they did not specifically discuss the inflation target of 2 percent at the meeting. But he said there is no change in the bank's policy of aiming to achieve that.