Police Arrest 4 Over Illegal Work By Foreigner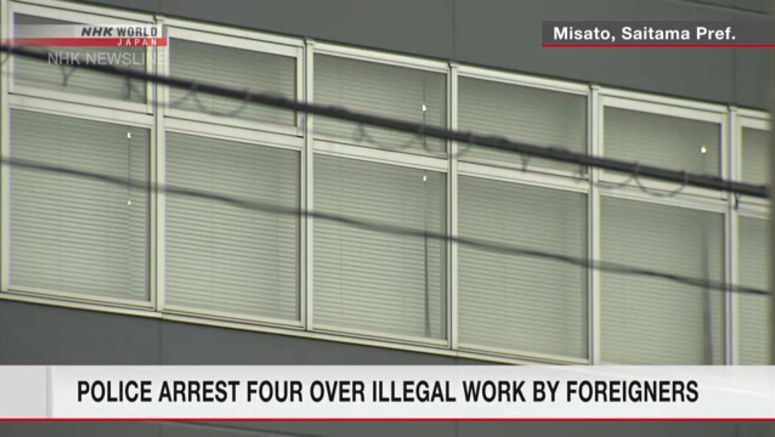 Police in Tokyo have arrested four officials at a staffing agency on suspicion of having a Vietnamese work illegally.
Those arrested are managing director Yamakawa Tomokazu and three others of Motoki Shoji, based in the city's Toshima Ward.
The Tokyo Metropolitan Police Department says the four allowed a Vietnamese man in his 20s to sort food items, a job he is not qualified to do under his residency status. The work lasted from last November through this October.
Dozens of Vietnamese from the company's office in Misato, Saitama Prefecture, had been rounded up since 2018 on suspicion of doing work in violation of their residency qualifications.
The agency was said to be known among Vietnamese residents of Japan for hiring people with fake residency cards.
The company's office in Misato is said to employ more than 200 foreigners, mainly Vietnamese. Police suspect about 60 of them were working illegally.
Police have not disclosed whether the four officials have admitted to the charges.