Police Officer, 3 Firefighters Missing In Fire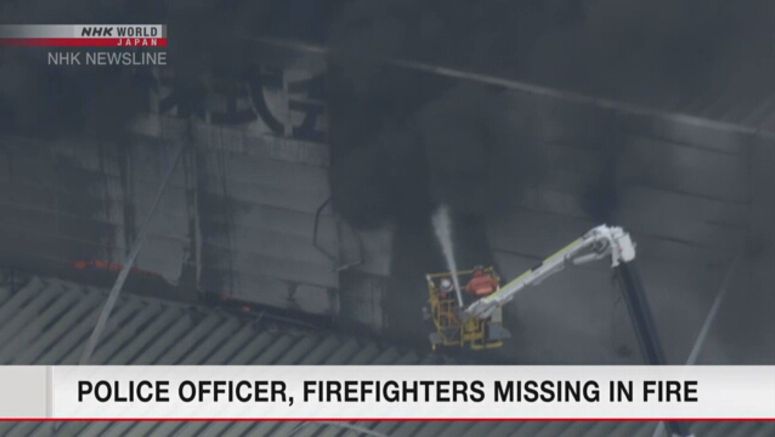 Authorities in Shizuoka Prefecture, central Japan, say they have lost contact with three firefighters and a police officer who were dispatched to the site of a fire.
Police and firefighting authorities say they received a report from a security firm that a factory warehouse was on fire in the town of Yoshida early Sunday morning.
Officials say the firefighters and the police officer have been unaccounted for since they went into the warehouse.
They say the firefighters are believed to have entered the building at around 2 a.m., but have not been responding to radio transmissions.
Authorities are searching for the four while battling the fire.