Poll: 76% In Favor Of Redress For Virus - Hit Firms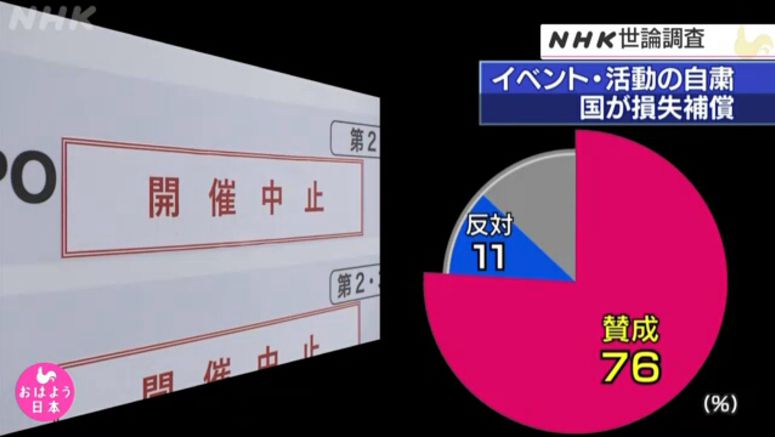 Over 70 percent of the respondents to an NHK survey are in favor of the idea of state compensation for businesses that join efforts to contain the coronavirus outbreak.
NHK conducted the telephone survey of over 2,000 randomly chosen people aged 18 or older between Friday and Sunday. More than 1,200 people responded.
The respondents were asked whether the state should compensate for losses incurred by businesses that opted to reduce or close operations to help contain the outbreak. Seventy-six percent were in favor, and 11 percent were against.
They were also asked about a government plan to deliver cloth masks to people across the country. Under the plan, people will get two masks per address.
Five percent of the respondents said they support the plan very much, and 18 percent said they support it to some degree. Twenty-nine percent said they don't support it very much, and 42 percent said they don't support it at all.
Regarding the government's call for people in designated areas to reduce human-to-human contact by 70 to 80 percent, 41 percent said the target is achievable, while 48 percent said they don't think it can be done.