Postponed Ioto Ceremony Held On Smaller Scale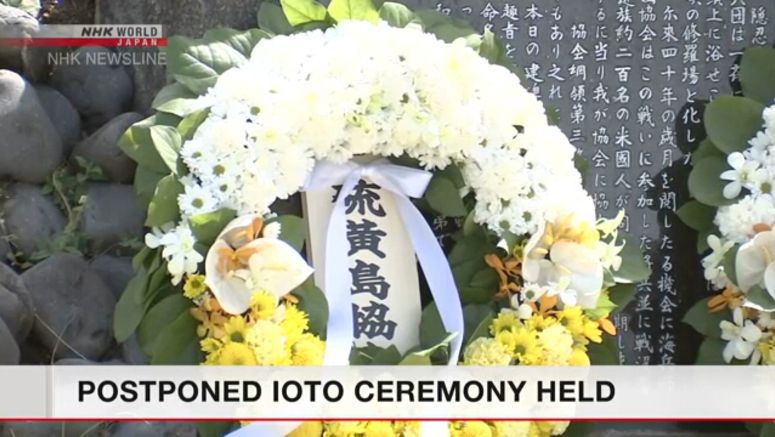 A group of thirty-five people from Japan and the United States have attended a memorial ceremony for soldiers who died in a fierce battle on the Pacific island of Ioto during World War Two.
Around 21,900 Japanese soldiers and about 6,800 US servicemen lost their lives on the island, also known as Iwojima, in the closing days of World War Two.
Relatives of the dead and government officials from both countries, gathered on the island on Saturday.
The joint Japan-US ceremony is usually held every March but was delayed this year following the outbreak of the coronavirus.
The number of participants at Saturday's event was about one-tenth that of normal years.
Teramoto Tetsuro, who heads an organization of families of Japanese soldiers who perished in the battle, addressed the ceremony.
He said he is deeply concerned that the memories of the fierce battle are gradually fading away, and that those who survived have the responsibility and obligation to pass on to future generations the lesson that wars brings misfortune to humans.
Nicholas Hill, Deputy Chief of Mission at the US Embassy in Japan, said he offers his prayers for the soldiers from both countries who fought and died or were injured for their beloved homelands.
The participants, who were socially distanced from one another, observed a moment of silence.