Powerful Typhoon Sweeps Through Okinawa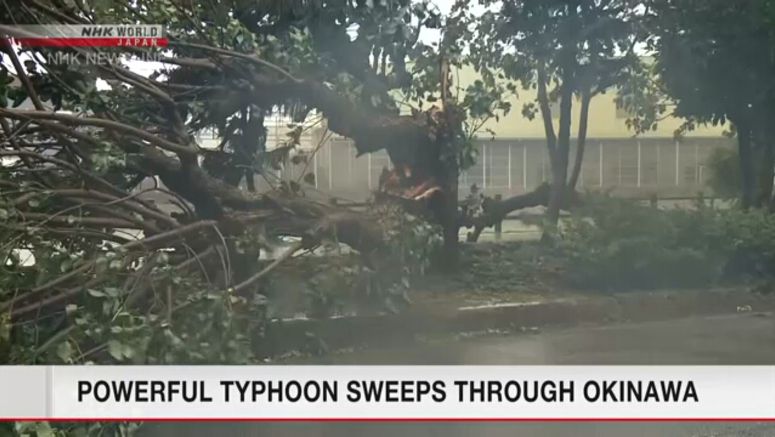 The islands of Okinawa in southern Japan are bracing for more winds strong enough to knock down houses from Typhoon Maysak.
In the prefectural capital of Naha, police say the wall of a building was ripped off and carried away. Two cars parked nearby were damaged.
Officials say a total of four people have been slightly injured by the winds.
Residents called Naha's fire department after buildings had their roofs blown off.
Over 30,000 households in Okinawa had no power as of 11 a.m. Tuesday morning.
More than 250 flights have been canceled. Many bus and ferry services are not operating.
Typhoon Maysak is moving away from the main island of the prefecture but weather officials are urging caution for strong winds, high waves and storm surges.
The typhoon is expected to pick up strength and head north over waters west of the Kyushu region through Thursday.