Princess Mako's Boyfriend Meets Her Parents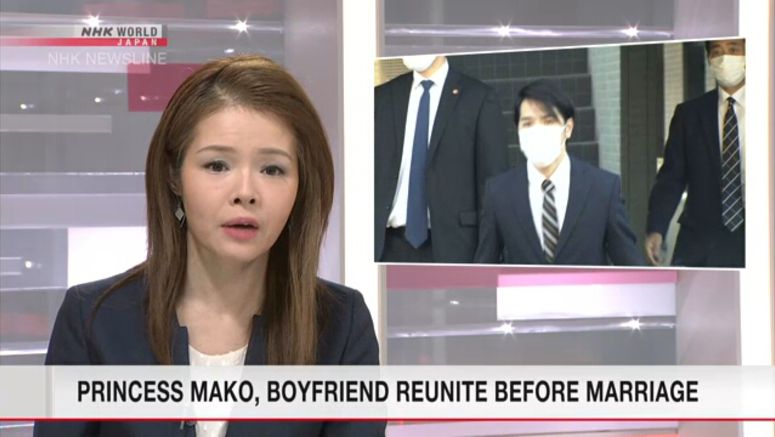 The boyfriend of Japan's Princess Mako has met her parents, Crown Prince and Princess Akishino, at their residence in Tokyo.
Komuro Kei arrived at the Akasaka Estate on Monday morning.
Komuro was said to have reunited with Princess Mako for the first time in about three years. He had moved to the United States to study at a law school.
The 30-year-old reportedly met Crown Prince and Princess Akishino to offer greetings ahead of his planned marriage with their eldest daughter.
In the early afternoon, Crown Prince and Princess Akishino went to Chidorigafuchi National Cemetery in central Tokyo to attend a ceremony.
Komuro left the Akasaka Estate later.
Princess Mako and Komuro will hold a news conference at a hotel in the Japanese capital on October 26 after registering their marriage.