Rafting Guides Carry Relief Goods To Kuma People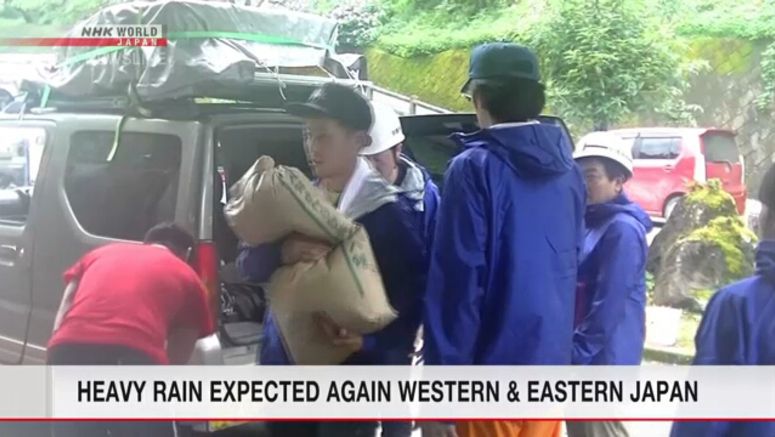 Local rafting guides are delivering relief supplies to downpour-hit communities in Japan's southwestern prefecture of Kumamoto. Access has been difficult because of flood damage to roads and bridges.
The guides used three vans to carry water, food, rubber boots, and other goods to three evacuation shelters and two community centers in Kuma Village.
They say Self-Defense Force personnel and others have been bringing supplies to Kuma. But they add that villagers, many of whom are elderly, are short of daily necessities and the tools needed to clean their flooded homes.
Guide Maitoko Tetsuya said he wants to help people in Kuma as he is also from the village. He said he will work hard to meet their needs even though his rafting guide company is in a tough situation.