Rain Lets Up, But Landslide Threat Remains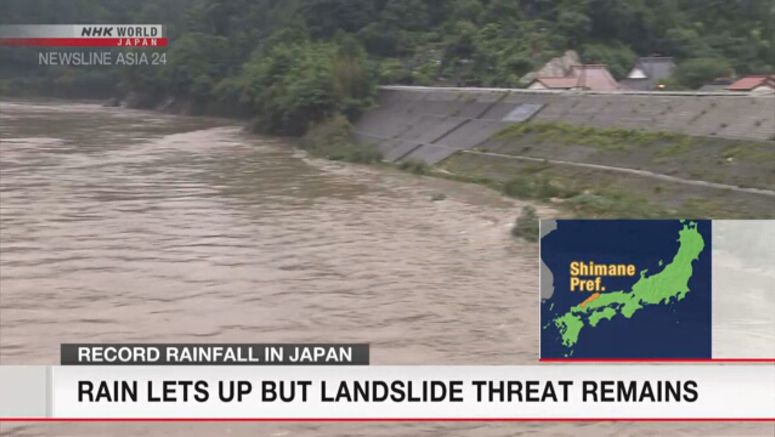 Weather officials in Japan say the worst may be over for areas that have been devastated by intense downpours. But as the rain moves south, authorities are warning that people should continue to watch out for landslides.
Water has begun to recede in Shimane Prefecture. A swollen river there inundated homes. The water rose up to the ceilings in some residences.
Evacuation orders in Gotsu City remain in place for more than 6,000 people. A man in his 70s said, "I'm glad that the worst part of the rain is over. But I'm worried that the ground looks unstable in some places."
Rescue efforts continue in the southwest. More than a dozen people are still missing, and another 76 have died.
The government says 14,000 houses have been damaged or destroyed in half of the country's prefectures.
The affected areas are also dealing with new concerns about the coronavirus.
Hundreds of people have been flown in from across the country to help with the relief efforts. Among them is a nurse who tested positive for the virus.
Officials are now testing about 400 people, who may have been in contact with the nurse.
Kuma Mayor Matsutani Koichi said, "It's essential to recruit manpower from outside Kumamoto to promote reconstruction efforts. What we need are measures to make sure that everyone coming in is free of the virus."
The central government estimates that the agriculture, forestry and fishery industries have now sustained more than 170 million dollars in damages.