Rakuten: Over 700 Hotels Can Take Patients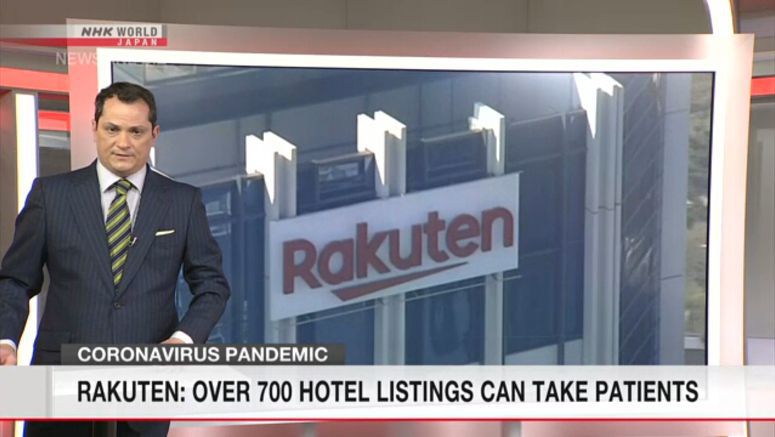 E-commerce giant Rakuten says more than 700 hotels on its travel website can accommodate patients with mild symptoms of coronavirus.
Rakuten officials say they want to help free up space at overburdened hospitals. They say they are approaching 36,000 accommodations, and that so far, 744 say they are available. Rakuten says this would open up about 91,000 rooms.
Government guidelines say people with mild or no symptoms should recuperate at home or in lodgings. Some of Tokyo's coronavirus patients have already been transferred from hospitals to a hotel in the Toyoko Inn chain.
Another chain operator, Apa Group, has told the government it will also take people with milder symptoms.