Ratio Of Female Executives Remains Low In Japan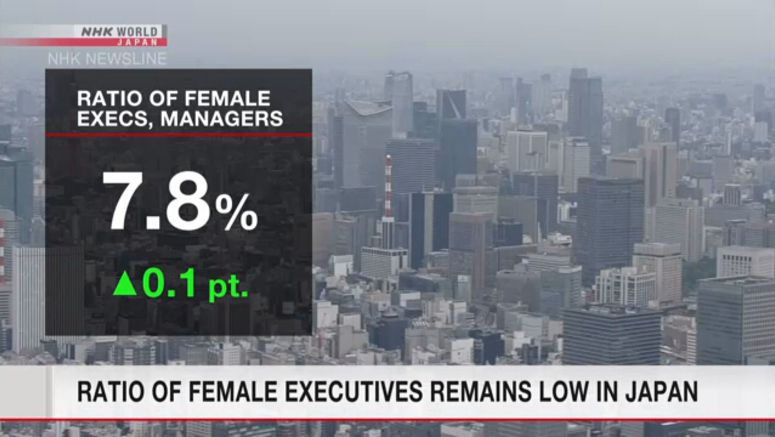 The ratio of women who hold senior positions at companies in Japan has inched up, but remains far below the government's target.
Credit research firm Teikoku Databank conducted a nationwide survey in July and nearly 12,000 firms responded.
It shows the proportion of female executives and senior managers is just 7.8 percent on average. That's the highest figure since the survey began in 2013 but an increase of only 0.1 percentage point from last year.
The Japanese government had aimed to increase the proportion of female leaders to around 30 percent by 2020.
Asked about the representation of women in senior roles in the future, nearly 22 percent of the companies that responded said they expect it to increase. About 60 percent said they see no change.
A Teikoku Databank official said both the government and private sector need to improve support for women so that they can continue working after having children.