Reactions To Emergency Declaration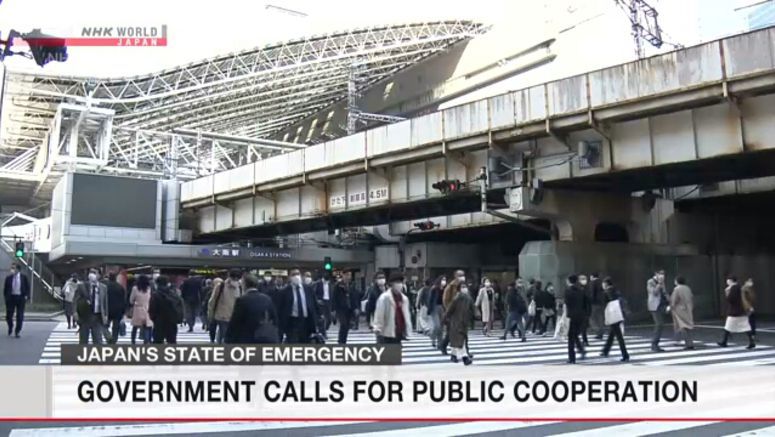 People in the areas covered by the state of emergency in Japan have had mixed reactions to the declaration.
A man in Osaka said, "Despite the spread of infection, the government has been reluctant to make this declaration. I feel like it's a bit late."
A woman in Osaka said, "I'm a new employee, and really worried about what will happen in the future."
A man in Hyogo said, "I think a state of emergency is necessary, and I will definitely cooperate."
Opposition lawmakers are in favor of the government move, but say the measures are too little, too late.
Constitutional Democratic Party Diet affairs chief Azumi Jun said, "It is clear that the infection has spread because of slow responses to the outbreak in the initial stages. The Abe administration, as well as the Tokyo government, should realize that they are responsible for not having enough awareness of the impending crisis."
Japanese Communist Party Chairperson Shii Kazuo said, "It's appropriate to urge people more strongly to stay at home. If the government declares a state of emergency, it should compensate people. It's a pressing issue."
The opposition camp is likely to demand that the government increase compensation payments to people being affected financially.