Reality Show Star Criticized Online Before Death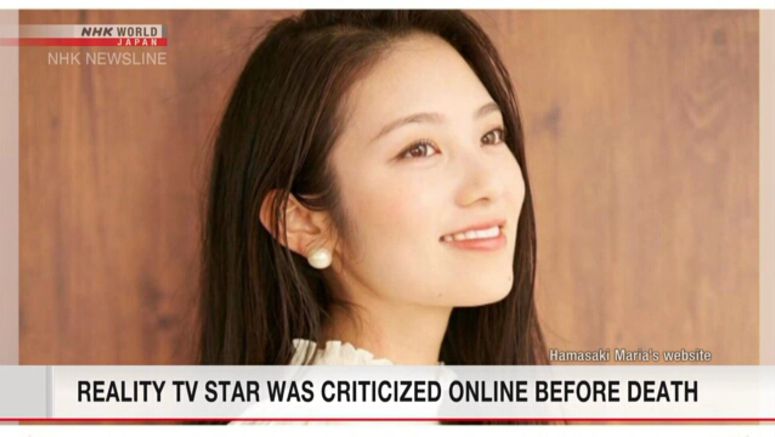 Sources say a Japanese reality show star who apparently committed suicide had been criticized on social media.
Hamasaki Maria was found dead in her apartment in Tokyo on Wednesday.
The 23-year-old was a cast member of the online TV show "Suddenly, marriage," which is distributed by the Japanese video streaming site ABEMA.
Hamasaki had been posting about her daily life on social media. Sources say she received numerous comments criticizing her for going out without wearing a mask around April. They say the comments triggered online arguments between Hamasaki and her critics.
ABEMA says it is looking into the situation, adding it has not found anything to indicate that she recently was troubled.
The show follows a man and woman who live together for 30 days and see whether they will get married in real life. It was popular among young people but the company has pulled the program following her death.
Tokyo police are questioning those who knew her to better understand the situation surrounding her death.
Online bullying has recently driven other reality program stars to take their own lives.
In May, Japanese pro wrestler and reality show star Kimura Hana committed suicide. The 22-year-old woman had reportedly been distressed due to online bullying.
In Britain, a 32-year-old woman in a reality show that depicts romantic relationships between couples on an island committed suicide in 2018. A 26-year-old man on the same program committed suicide last year.