Record Number Of Missing People With Dementia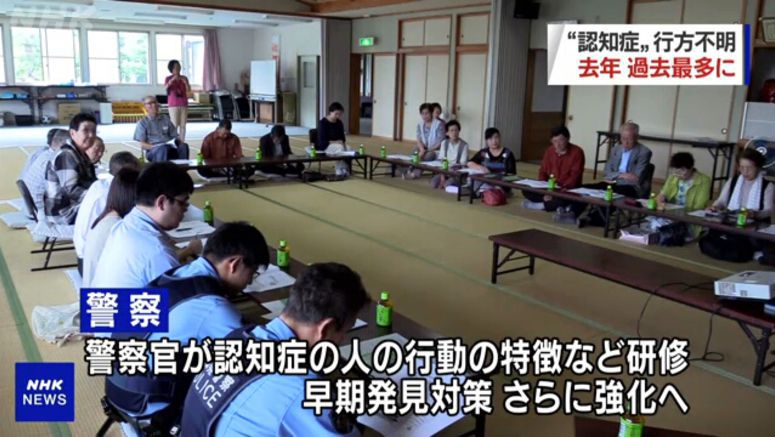 More than 17,400 people with dementia were reported missing in Japan last year.
The National Police Agency says 17,479 people diagnosed with or suspected of having dementia went missing in 2019. The figure increased from the previous year by 552, and has been rising since 2012.
Agency officials say 460 of these missing people died and some of them were killed in traffic accidents. They add that 245 have still not been found.
Police are working with local governments to compile a database of people with dementia. They are using photos and biometric data after securing the approval of their relatives.
The police are also providing training courses on the characteristics of people with dementia to help track them down as quickly as possible.