Record Rainfall Forecast For Japan's Tokai Area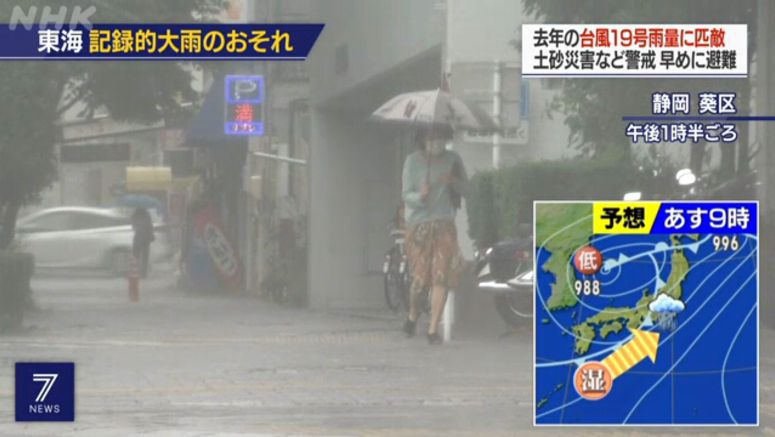 Weather officials are warning of possible flooding and torrential rain in wide areas of Japan through Wednesday. Record rainfall is expected in the Tokai region in central Japan.
The Meteorological Agency said a rain front and a low-pressure system are creating unstable atmospheric conditions and causing localized downpours across wide areas from western to eastern Japan.
The agency says more than 50 millimeters of rain will fall per hour with thunderbolt in some areas of western Japan through Wednesday, and eastern Japan through Thursday.
Weather officials say that in the next 24 hours, as much as 400 millimeters of rain will fall in some parts of the Tokai region. This is roughly equal to the rainfall the region gets on average for the entire month of June.
The officials are also urging residents to stay vigilant for tornadoes, strong gusts of wind and lightning strikes.