Regional Gaps In Cases One Month After Emergency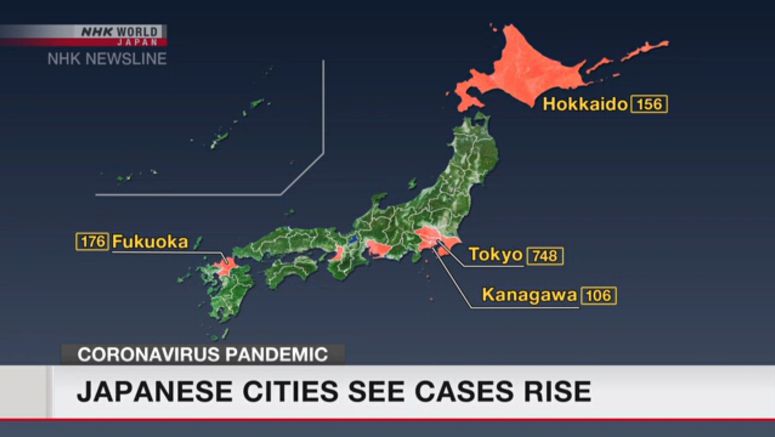 Regional gaps in coronavirus infections have emerged since the state of emergency was completely lifted in Japan a month ago. Tokyo and urban areas continue to report many cases, while 17 prefectures have not had any new infections in the past month.
Thursday marks exactly one month since the emergency ended on May 25.
A total of 1,528 people were found to have the virus across the nation during the one-month period through Wednesday, including those who tested positive in airport quarantine checks.
Tokyo accounted for nearly half of the cases, at 748. The capital has seen infection clusters at nightlife hubs as well as hospitals.
Fukuoka Prefecture was second with 176 cases, with group infections at hospitals and schools.
Hokkaido reported the third largest figure, 156, with clusters at venues that offer daytime karaoke.
Some prefectures with major cities also reported a high number of infections. They include Kanagawa Prefecture, with 106 cases.
On the other hand, the outbreak appears to be under control in many prefectures. Seventeen, including Toyama, Okinawa and Fukui, did not report any cases at all during the month. Eleven other prefectures reported only one each.