Regulators To Penalize Tse Over Trade Halt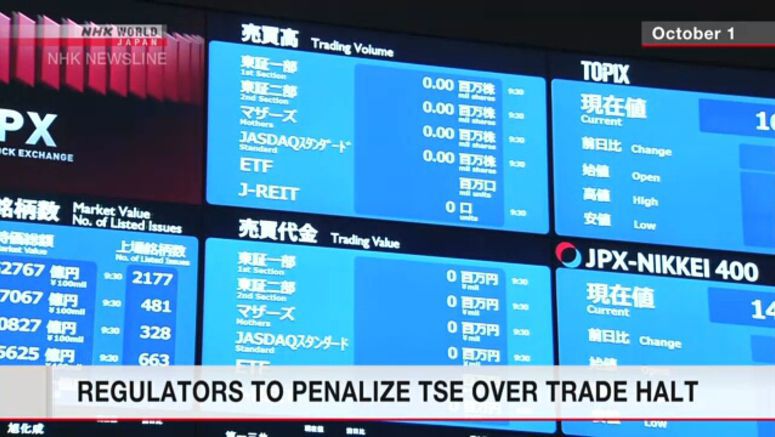 Japanese financial regulators appear set to penalize the Tokyo Stock Exchange and parent firm the Japan Exchange Group for last month's full-day trading halt.
The Financial Services Agency plans to issue a business improvement order on Monday to prevent a similar shutdown from happening again.
The decision comes after an agency inspection found internal management defects.
The TSE says the October 1 outage was caused by a hardware problem and a backup system failure. The exchange had no rules in place for quickly restarting trading in such a situation.
It was the first day-long stoppage since the TSE fully computerized trading in 1999.
The Exchange Group will also announce internal penalties for its CEO Kiyota Akira, TSE President and CEO Miyahara Koichiro, and other top executives.
They have been criticized for failing to prevent the incident amid a government push to make Tokyo a more international financial hub.