Remembering Battle Of Okinawa 75 Years On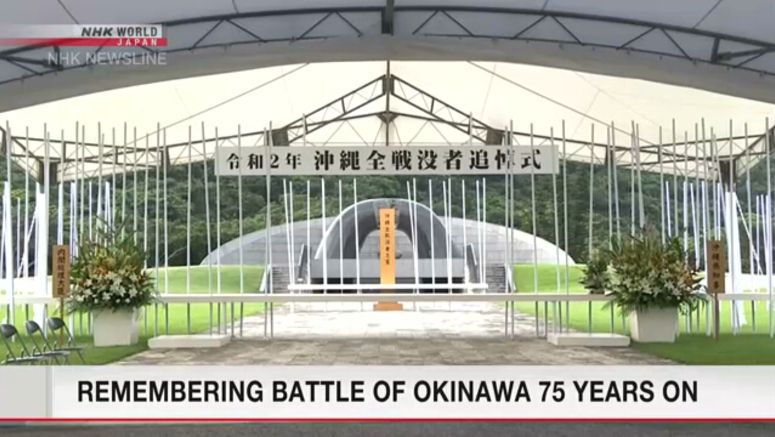 People in Japan's southern prefecture of Okinawa are observing 75 years since the end of one of the fiercest ground battles in the closing stages of World War Two.
Since early morning, people have been coming out to pray for those who died in the Battle of Okinawa.
Many are visiting a monument where names of the military personnel and civilians who lost their lives are inscribed.
One of them is a man who was five years old when the fighting erupted.
He lost his father, brother and grandparents.
He said, " I prayed and asked them to watch over us so that there will be peace and happiness."
An 88-year-old woman also came. She lost her uncle who was a serviceman for the Imperial Japanese Navy.
She told his soul, "Because of you, Uncle, we are able to enjoy peace. Please rest in peace. I pray for your soul."
More than 200,000 people lost their lives in the Battle of Okinawa, including a quarter of the population.
On June 23, 1945, the Japanese military operations against the US and allied forces in Okinawa came to an end.
About 200 people are expected to attend a memorial service at the Peace Memorial Park in the city of Itoman on Tuesday.
The annual event usually draws around 5,000 people, but this year the number will be smaller because of the coronavirus.
Many people in Okinawa hope the anniversary is a chance for the entire country to examine the burden Okinawa is still shouldering.
About 70 percent of the US military facilities in Japan are concentrated in Okinawa.
The prefecture remains at odds with the central government over a plan to relocate a US base within the main island. Land reclamation is proceeding despite opposition from local residents.