Report Points To Failure In Administrative Response In Fatal Atami Mudslide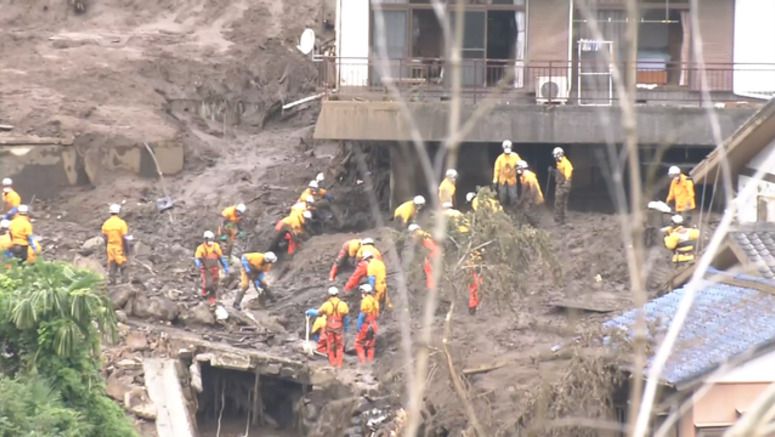 An inquiry panel investigating last year's deadly mudslide in the central Japanese city of Atami has pointed to a failure in administrative coordination among local governments.
The disaster hit the seaside resort city in July last year. A massive amount of mud flowed from a soil mound built in an area on high ground down along a mountain river, leaving 26 people dead and one person missing.
The panel on Friday concluded in its final report that Shizuoka Prefecture and the city failed to cooperate effectively in dealing with a soil mound where the massive mudslide originated.
The panel said authorities failed to assume the worst possible scenario of a collapse of the piled-up soil.
It noted officials did not take appropriate measures when the real estate developer that created the mound submitted insufficient paperwork to the city.
The panel went on to say that Atami City shelved in 2011 the issuance of an administrative order for measures to prevent the collapse of the mound.
The panel recommended that the prefecture and the city strengthen cooperation to prevent a recurrence.
Shizuoka Vice Governor Namba Takashi said he feels responsibility as his prefecture is blamed in the report. He added the prefectural government will work to improve its administrative responses based on the recommendations.