Rescuers Search For Worker In Yokohama Tank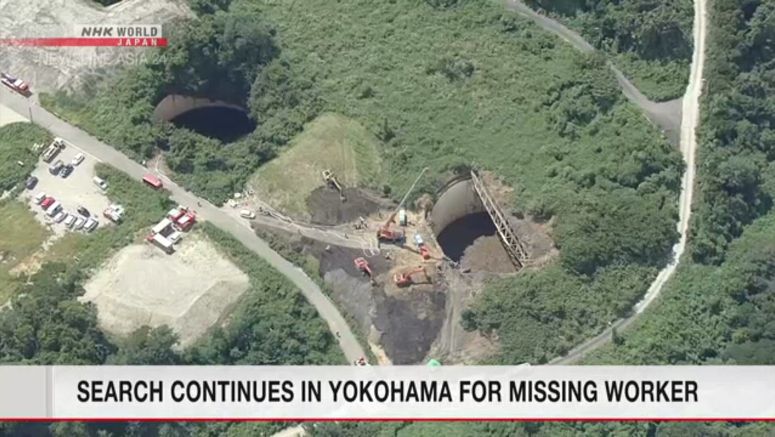 A search is underway for a construction worker who is believed to have fallen into a huge disused underground tank in the city of Yokohama, near Tokyo.
The man in his 60s went missing from a construction site in Yokohama's Kanazawa Ward on Tuesday evening. He was engaged in work to turn the site into a park. There is no sign of the earth-moving machinery he was operating at the time that weighs about 20 tons.
The site is the former Koshiba oil storage facility, which was used by the US military to store fuel.
The tank is about 45 meters wide and 30 meters deep. Part of the tank's lid was found to have collapsed. The lid had apparently been covered by trees.
Yokohama City officials say the water and soil in the tank is about 9 meters deep.
Work to drain the water began at 9 p.m. on Wednesday, using five pumps.
Officials say that as of 7 a.m. on Thursday, the water level had been lowered by one meter but neither the man or the machinery has been found.