Road Operator: Tunnel Likely Caused Tokyo Cave - In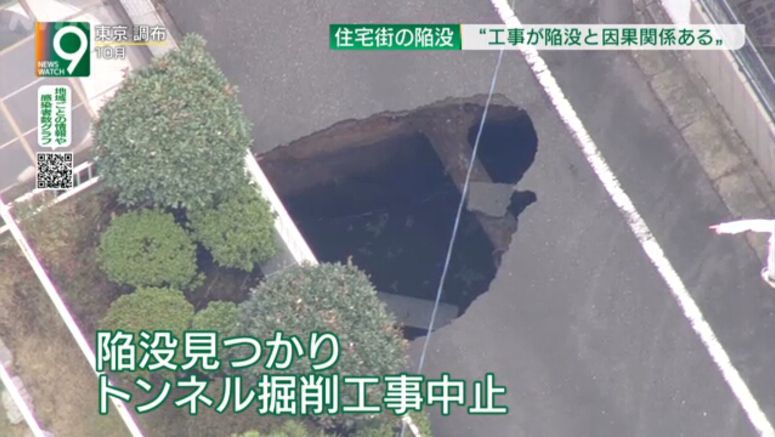 A Japanese expressway operator says its work to dig an underground tunnel likely caused a cave-in in a residential area of western Tokyo.
East Nippon Expressway announced interim findings of its probe into the matter on Friday.
A hole suddenly appeared in Chofu City in October. Two underground cavities were later found nearby.
They are all directly above where the work to build a subterranean tunnel was underway.
The operator said the probe found that the ground in the area consists of a single and highly movable sand layer from the surface to a depth of 47 meters, where the tunnel was being built.
The operator also said a geological survey conducted after the cave-in found that the ground had become loose and the soil was falling towards the tunnel.