Royal Express Starts 1st Hokkaido Tour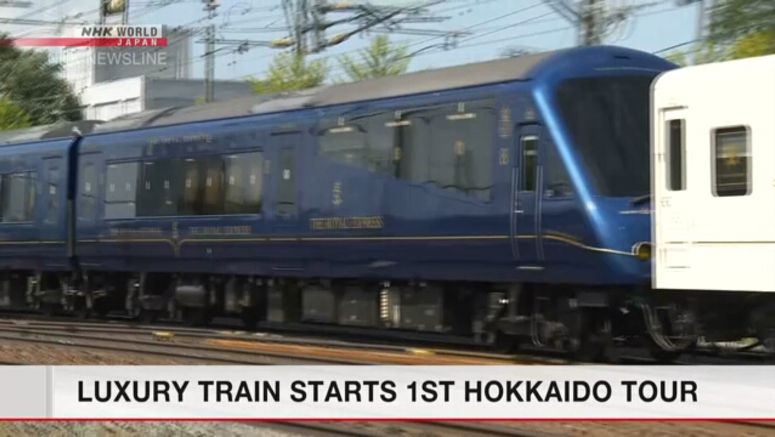 A luxury sightseeing train has begun its first tour of Hokkaido, northern Japan.
The Royal Express, jointly operated by Hokkaido Railway Company and Tokyu Corporation, is making three tours of the island in August and September.
A ceremony was held on Friday at JR Sapporo Station to celebrate the train's first departure.
JR Hokkaido President Shimada Osamu said he hopes passengers appreciate Hokkaido's broadness and beauty and communicate their experiences to others around the nation.
Hokkaido Governor Suzuki Naomichi and other officials cut a ribbon before the train left for Ikeda Station -- the first stop on the four-day, three-night tour through Kushiro City, the Shiretoko Peninsula and Asahikawa City.
The tour costs 670,000 yen to 850,000 yen, or at least around 6,300 dollars, and includes luxury meals made from locally sourced ingredients.
Initially, five tours were planned for August and September. But the number was reduced and social distancing ensured to prevent coronavirus infections.