Sanja Matsuri Festival Takes Place After Delay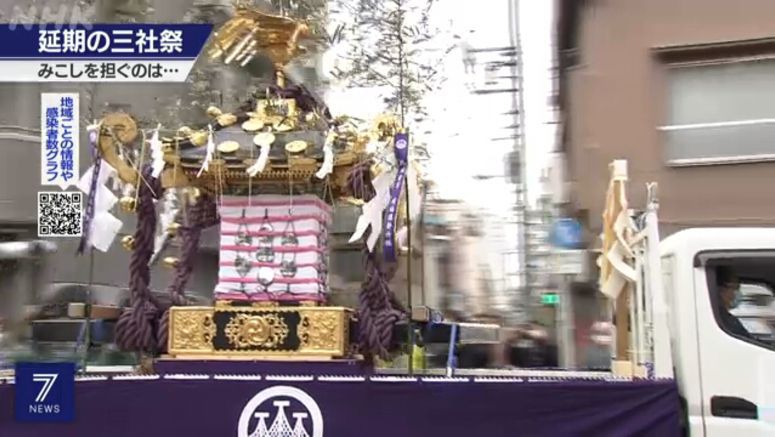 The annual Sanja Matsuri festival linked to Asakusa Shrine in central Tokyo was held on a smaller scale on Saturday and Sunday after being postponed since May due to the pandemic.
The route and the time of the portable shrine's procession were not announced, and the number of participants from the parish was limited to about 100 to help prevent the spread of the coronavirus.
The portable shrine, which is dedicated to the main shrine, was transported around the Asakusa district on a decorated truck called a "Goyosha." Spectators waved their hands and took photos.
A woman in her 40s said she wanted to carry the portable shrine as in a normal year, but that she was glad she could see it.
Miyamoto Unosuke, who heads the festival's organizing committee, says he was glad the festival took place, as many people were looking forward to it.