Sapporo Snow Festival May Go Online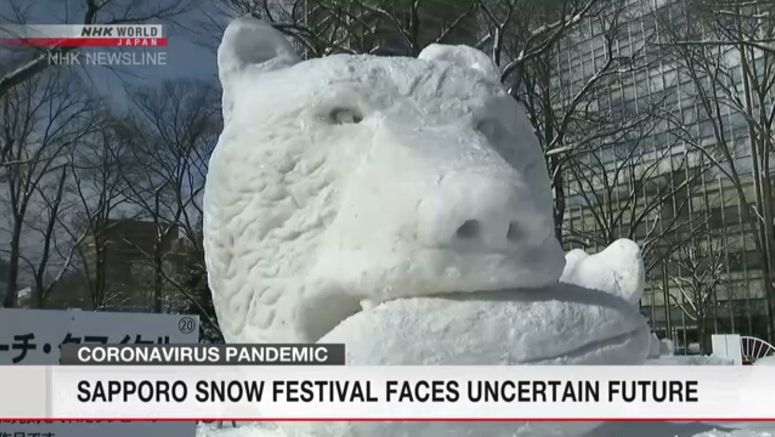 The annual Sapporo Snow Festival scheduled for January and February is expected to forgo its usual displays of snow and ice sculptures, due to the coronavirus pandemic.
Sapporo Mayor Akimoto Katsuhiro told reporters on Thursday that city officials have judged it would be difficult to hold the event in the usual style.
He said the city's opinion has been conveyed to the event's organizing committee, and a final decision is expected by the end of next week.
Akimoto said the snow festival is a winter attraction with a history of over 70 years and it's important to preserve the tradition.
He suggested one way of doing that would be to post videos of past festivals online.
The snow festival draws some 2 million visitors every year.
At this year's event held in February, coronavirus infections were reported among visitors and festival staff.
The organizing committee had been considering holding the festival on a smaller scale. In June, it announced that the next event would only have small and mid-sized sculptures.