Sapporo Streets Quiet Amid Coronavirus Emergency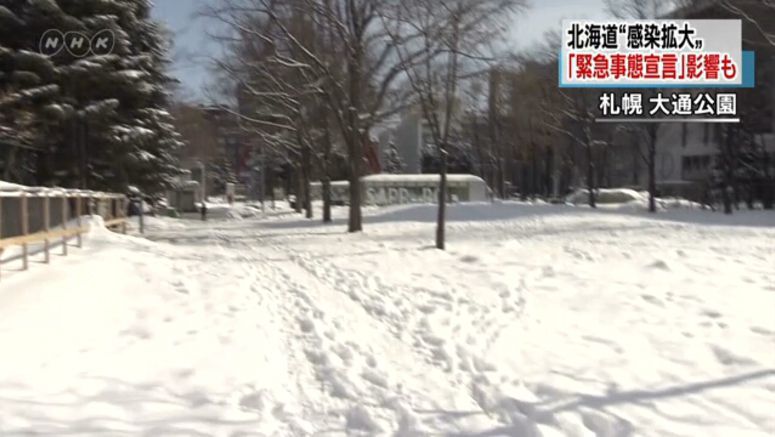 The declaration of a coronavirus emergency in the northern Japanese prefecture of Hokkaido has brought an abrupt halt to public activities. Streets are quiet in the prefectural capital Sapporo, one day after the measure came into effect.
Governor Naomichi Suzuki on Friday declared the three-week emergency period through March 19. He urged residents to refrain from going out over this weekend.
Few people were spotted in Odori Park on Saturday. The location in central Sapporo is usually crowded on weekends with tourists and local residents. Tourists could be seen wearing face masks in an effort to protect themselves from infection.
A 72-year-old woman from Sapporo said she was surprised to see so few people on the streets compared with a usual Saturday.
She said she felt uneasy leaving her home on an unavoidable errand.
A tourist from Nara in her 20s said she would change her sightseeing plans to avoid crowds.
A 23-year-old man who works at a restaurant in the city said he was unable to take time off work because his shift was fixed.
He said he understands the governor's request for people to refrain from going out, and hopes the situation will quickly return to normal.