Sdf Medical Staff To Be Sent To Osaka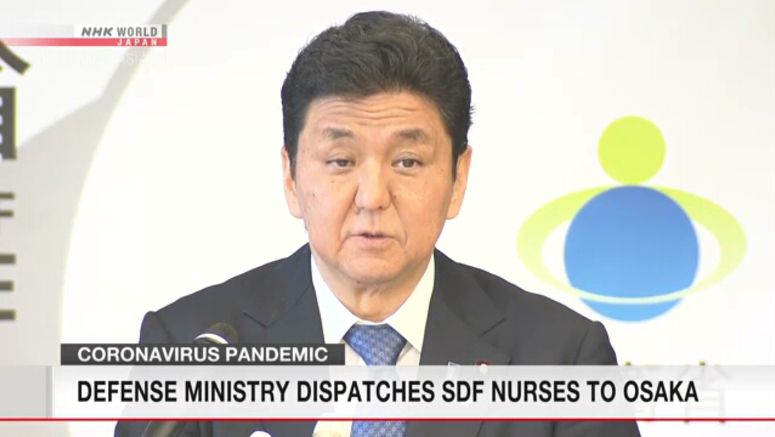 Japan's Defense Minister says Self-Defense Force medical staff will be sent to Osaka Prefecture early next week to help deal with a surge in coronavirus infections.
Kishi Nobuo told a news conference on Friday that Osaka Governor Yoshimura Hirofumi had made an official request for SDF nurses.
Kishi said the medical system in Osaka is becoming overstretched. He said he will order the dispatch on Monday and the medical staff will begin work the following day.
Seven medical personnel, including nurses, will work at two facilities in the prefecture for about two weeks.
One of the facilities is the Osaka Covid-19 Critical Care Center, which is scheduled to open on Tuesday to treat severely ill patients.
The defense minister said he hopes the SDF will make full use of its capabilities to curb the number of fatalities and seriously ill patients as much as possible.