Sdf Member On Aid Mission To Tonga Has Coronavirus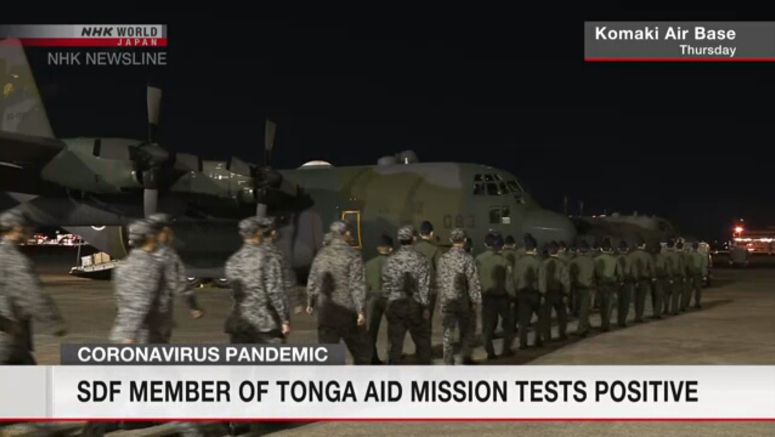 A member of the Japan Self-Defense Force unit that was dispatched to provide assistance to disaster-hit Tonga has tested positive for the coronavirus.
Japan's Defense Ministry says a member of the Air Self-Defense Force had a fever on Monday and an antigen test came back positive. The unit is based in Australia, and the person took the test there.
The ministry reports that the infected individual has been placed in quarantine in Australia. Twenty-one others are reportedly quarantining in the country, as well. They are suspected of having been in close contact with the infected individual.
The ministry says deliveries of drinking water and other supplies to Tonga will not be affected.
It says the infected person and all the other SDF members dispatched to participate in the aid operation took PCR tests before they left Japan. The ministry says all the tests were negative.