Search And Recovery Efforts Underway In Rain - Hit Yamagata Prefecture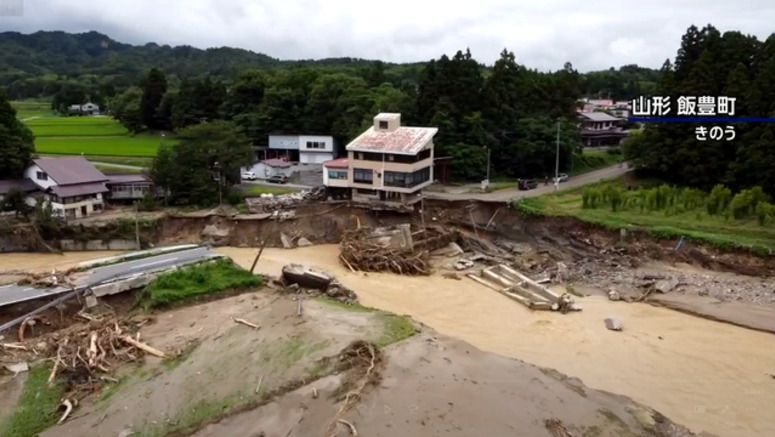 Search and recovery efforts continue in the rain-hit prefecture of Yamagata in northern Japan. One man remains missing after a bridge collapsed on Wednesday.
A witness reported to police that a vehicle was swept away when a bridge collapsed in the town of Iide. Local officials say a man believed to have been in the vehicle at the time has gone missing.
About 20 police and rescuers searched for the missing on Thursday, but found no clues. They will continue their search on Friday.
Rebuilding efforts are also underway. Temporary debris storage sites have been set up at two locations in the town of Kawanishi, where houses have been inundated.
The facilities will start accepting waste from the disaster, including damaged pieces of furniture, on Friday.